The Sea Island Creole (Gullah) Translation Project
The translation of the Bible into Sea Island Creole, also known as Gullah, which is spoken off the coast of the Carolinas and Georgia, is nearing completion. A number of different people and organizations have been involved in this process. On this web site you will be able to learn more about Gullah, get a sample of what the translation into Gullah looks like and where it is headed, and see pictures of some of the people involved in this project and the setting where Gullah is still an important part of people's sense of identity.
News Flash! The Gullah New Testament translation is finally out in print!
Click here to find out more.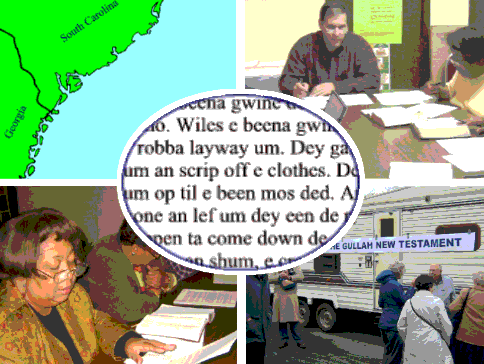 This web site is maintained by the Sea Island Creole Translation Team. For more information, or to give feedback on this web site, contact info@seaislandcreole.org.

Links to other Creole web sites: